Best afro hair products to make your natural coils and curls pop
Have you decided to rock your natural hair? Or maybe you're struggling to find the right afro hair products that work for you? Well, worry no more, we've got your back.
There's nothing better than discovering the best leave-in conditioners, creams, and brushes that will leave your afro hair looking and feeling healthy.
Many of us have opted for products that are totally wrong for us and have had the opposite effect on our coils and curls, and that's definitely not the dream.
From creams that weigh hair down to brushes that cause unwanted breakage, finding great quality products that are specifically tailored and work for afro hair can be tricky, to say the least.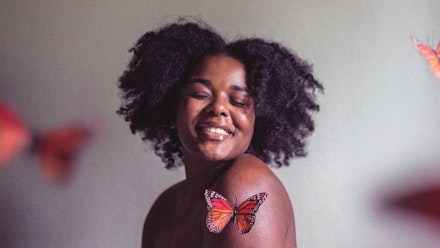 But there are so many amazing products out there ready to work their magic and leave curls beautifully defined, moisturised and nourished.
It's no secret that afro hair requires a lot of love and care, so nailing your wash day routine, your regular daily touch-up, and night hair care when you're ready to hit the pillow can truly change your hair game forever.
Take a look at the best afro hair products to leave your natural curly crown looking its best.
SHOP: the best afro hair products for natural hair
Just so you know, whilst we may receive a commission or other compensation from the links on this page, we never allow this to influence product selections.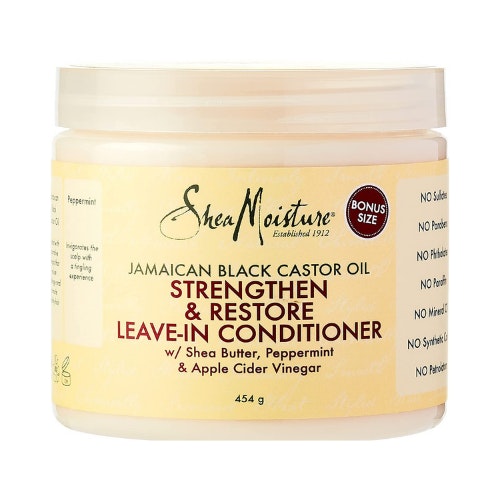 PHOTO: AMAZON
RRP: £12.99
If your tresses are crying out for a much-needed moisture boost, this leave-in conditioner is a must-have. This gem by Shea Moisture contains one of our holy grail products: Jamaican Black Castor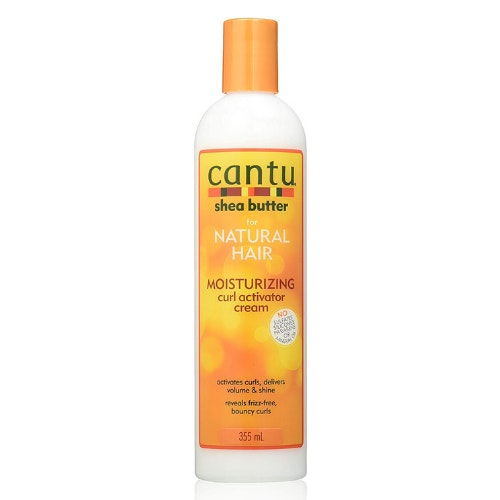 PHOTO: AMAZON
RRP: £8.50
Bouncy curls are always the dream, and this activator helps create the definition we all strive for. It controls frizz, which is music to our ears. Plus, it works to moisturise hair leaving it full
Tried & Tested by Deputy Commercial Content Editor, Natalie Corner: "If I want soft bouncy curls without a crunch in sight this curl cream is my go to. I've been using this for years now and wouldn't be without it. It's such a good price point and genuinely lasts for ages because you really don't need a lot even if you have a large head of curls like mine. Oh and it smells devine!"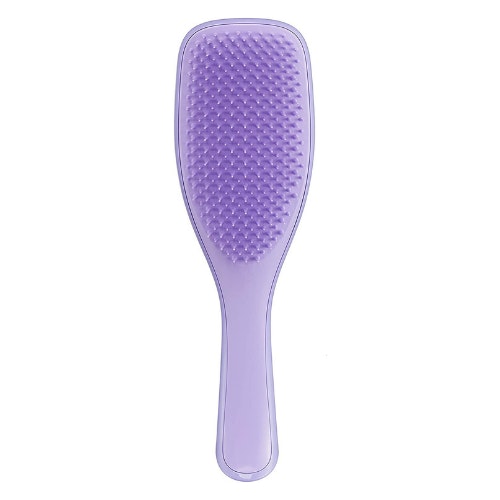 PHOTO: AMAZON
This new brush from Tangle Teezer is designed for natural hair with curl patterns between 3C to 4C, and you can use it on wet hair. It comes in a cute lilac colour and a firm handle that means
Tried & Tested by Deputy Commercial Content Editor, Natalie Corner: "Honestly, when I saw that this brush promises to glide through hair, I was raring to go and wasn't disappointed. The longer, firmer teeth really get through any difficult tangles in my 3C hair, but without feeling like I'm dragging it through and snapping my wet hair in the shower. It means that when I come to diffuse my hair, my glossy curls remained perfectly in place but knot-free. Teamed with Tangle Teezer's Detangling Spray for Thick and Curly Hair, life-changing."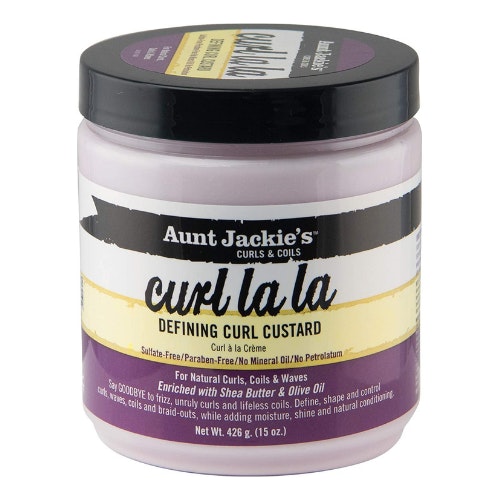 PHOTO: AMAZON
Prepare for seriously bouncy, coily curls with this defining custard. It helps to erase all the things we don't want to deal with when it comes to our hair, like hard to tame frizz. Enriched with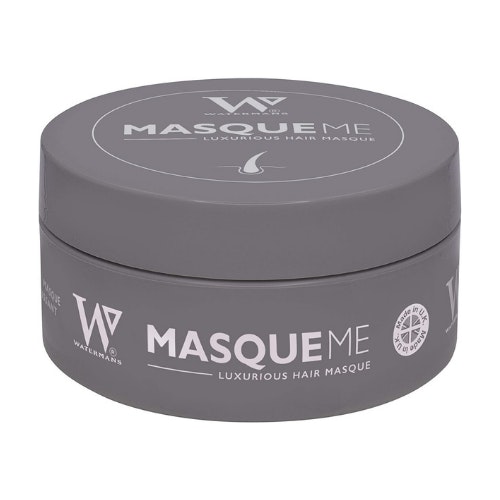 PHOTO: AMAZON
This hair mask by Watermans works to deep condition and hydrate hair as well as promoting growth. It's packed full of vitamins and antioxidants to give hair all the goodness it needs.
Tried & Tested by Storytelling Executive, Tayo Andoh: "I'm a huge fan of a hair mask, so I was very excited to try this one, particularly because of the benefits listed. I am very happy to say that I was so pleased with the results. I often find that my afro hair lacks moisture and can be pretty dry. This mask left my hair feeling so nourished, and my ends felt super soft. My curls also looked amazingly defined without even putting any further products on. I also didn't have to use a huge amount of product to cover my thick hair, which is a problem I usually come across."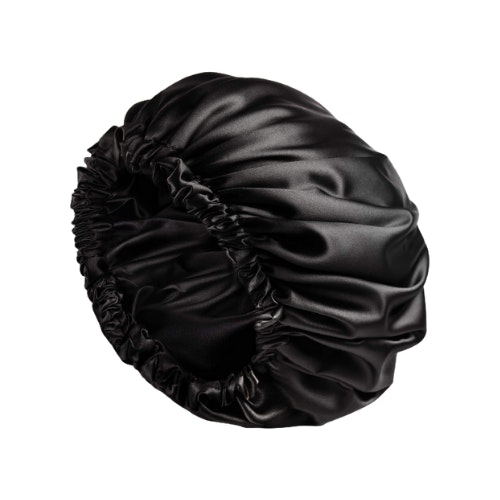 PHOTO: AMAZON
It's no secret that our hair can be prone to frizz and tangles the minute we hit the pillow. This double-layered satin bonnet is a must-have as part of your night-time hair care routine. It will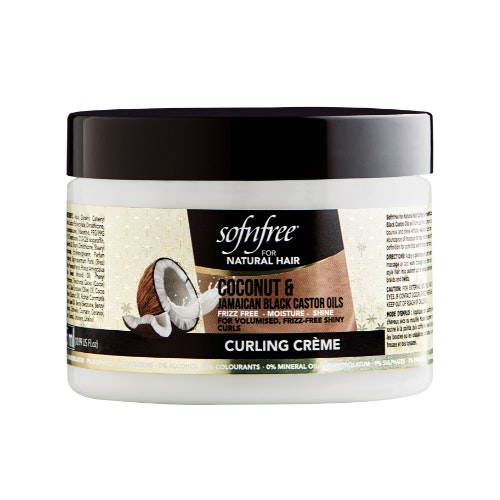 PHOTO: SOFNFREE
This curling cru00e8me works to add body, bounce, and shine to hair. It can be applied to wet or dry hair and can be used as part of finger styling curls and waves.
Tried & Tested by Storytelling Executive, Tayo Andoh: "I'm usually sceptical about certain curl defining products weighing my hair down, but I was so impressed with this curling crème. I used this after my wash routine and let my hair air dry, my curls looked so coily, and my hair felt super soft. I also love the fact that this product contains natural ingredients."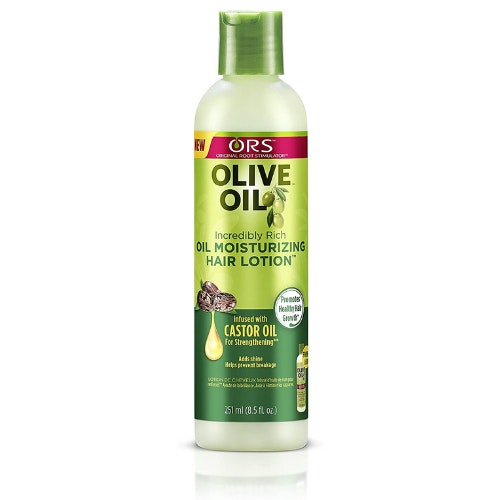 PHOTO: AMAZON
If you're on the hunt for a lotion that will provide deep moisture to your tresses, then this is a great pick. It is a real OG product from ORS, and it's perfect for anyone who has dry hair that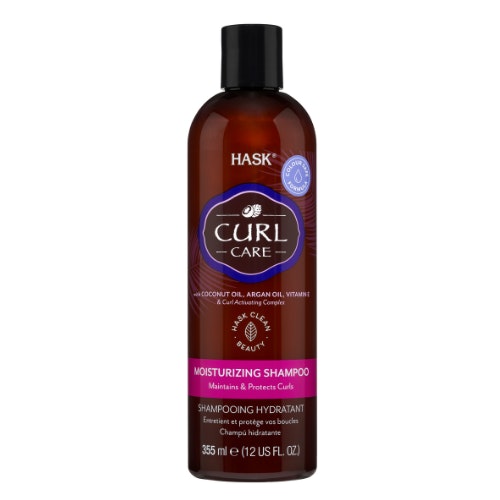 PHOTO: HASK
This shampoo is part of Hask's new curl range. It's enriched with coconut oil, argan oil, and vitamin E to hydrate and protect curls.
Tried & Tested by Storytelling Executive, Tayo Andoh: "There's nothing worse than shampoos having a stripping effect on hair and leaving it dry. This shampoo did not have that effect which is probably down to the fact that it's sulphate-free. This shampoo left my hair feeling soft and nourished – plus, it lathered up really well."
PHOTO: HASK
This conditioner has been formulated to help hair retain moisture and fight frizz. It contains vitamin E and coconut oil to provide instant slip for detangling and help prevent breakage.
Tried & Tested by Storytelling Executive, Tayo Andoh: "I was very excited to give this a go the minute I heard that it would provide enough slip to detangle hair. I always dread my wash day as I know it will consist of piling on conditioner and attempting to making my way through all my tangles. This conditioner made this so much easier. I was able to get through all the tangles with ease. It also left my hair super soft and moisturised. This definitely will have a firm place in my wash routine going forward."
READ MORE:
I've found the best hairdryer for afro hair and it's in the sale
10 of the best products you absolutely need for afro hair
Black-owned businesses to inspire your shop on Black Pound Day
Why is it important to be able to identify your curly hair type?
Curl types range from type one though to four, each category includes a range of textures, from looser curls and corkscrews to thick, frizzy and dry hair. Camille Friend, HASK Ambassador, and Hollywood Stylist explains, "It's important to know your curly hair type so that you are able to find the best products for your hair type and the best styling techniques."
Top tips for curly hair
If you're embarking on a healthy hair journey after excessive heat styling or colour damage, embracing and taking the time to look after your natural hair is a great place to start. Camille outlines, "Use a Microfiber towel after shampooing and conditioning and wrap your hair in a towel to remove the water from hair before styling."
"Get your hair trimmed every 8-10 weeks, a little trim will promote the curl in the hair. Plus, give your hair a break from heat styling and try braiding, or twisting your hair at night to set curls."